It's always been important to get the most out of networking events with other businesses and it's often surprised me how many people just 'turn up' and then wonder why it was a waste of their time. A little while ago I put together a presentation for the SBA (Somerset Business Agency) as part of their 'Geared for Growth' workshop series for new and fledgling businesses. The focus of this presentation was a collection of hints and tips around getting the most out of networking events – particularly as this is something newer businesses are encouraged to do a lot of in order to increase their visibility and build up their support network.
Now of course, the networking landscape has changed, with the majority of our business connecting being done 'on screen' rather than face to face. I believe that currently it is more important than ever to make sure you are ready to network, otherwise the return on time invested will be poor, and we will remain just another little square of the screen. Follow my hints and tips below and start getting the most out of online networking – who doesn't want to fly when they Zoom?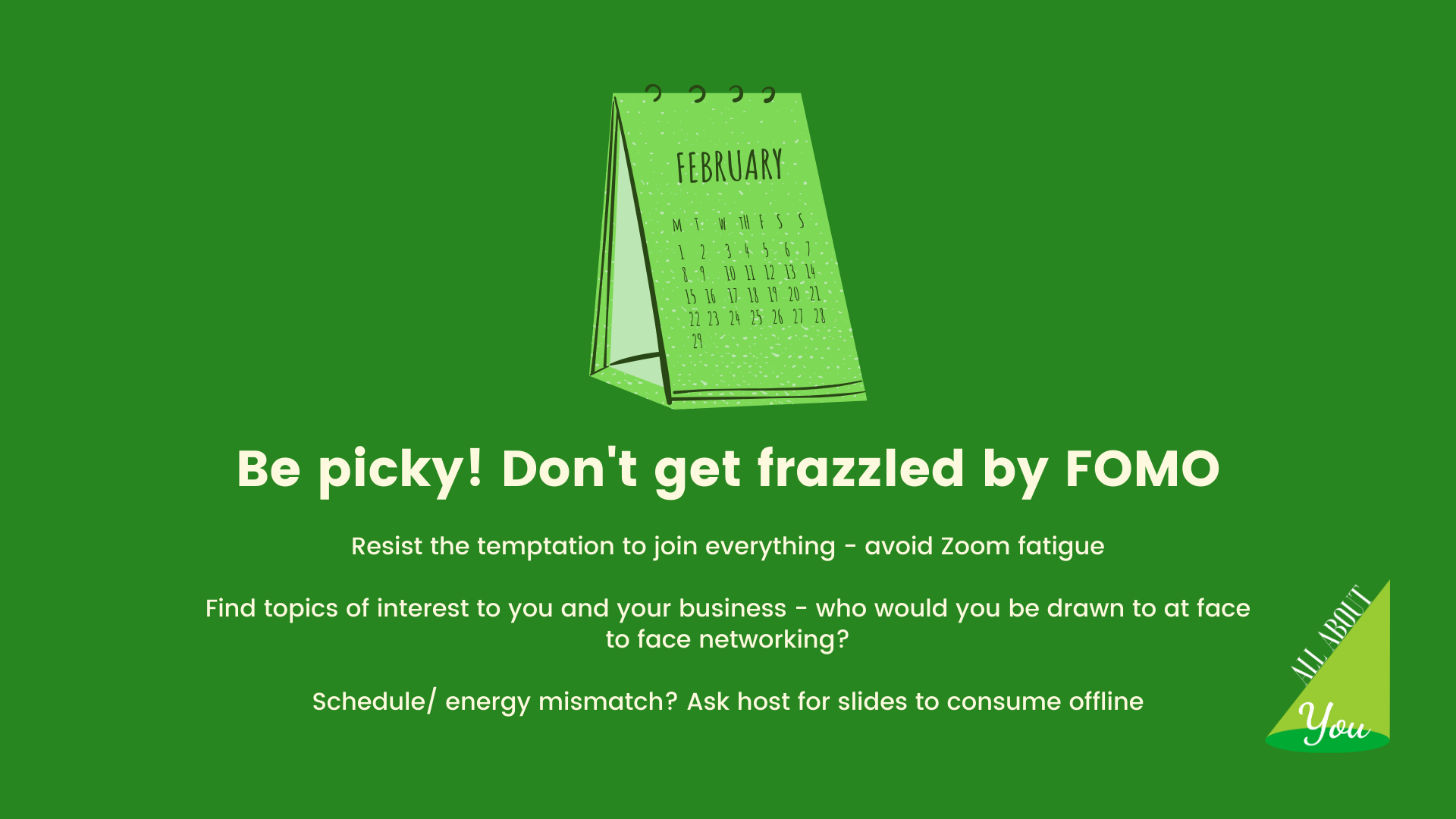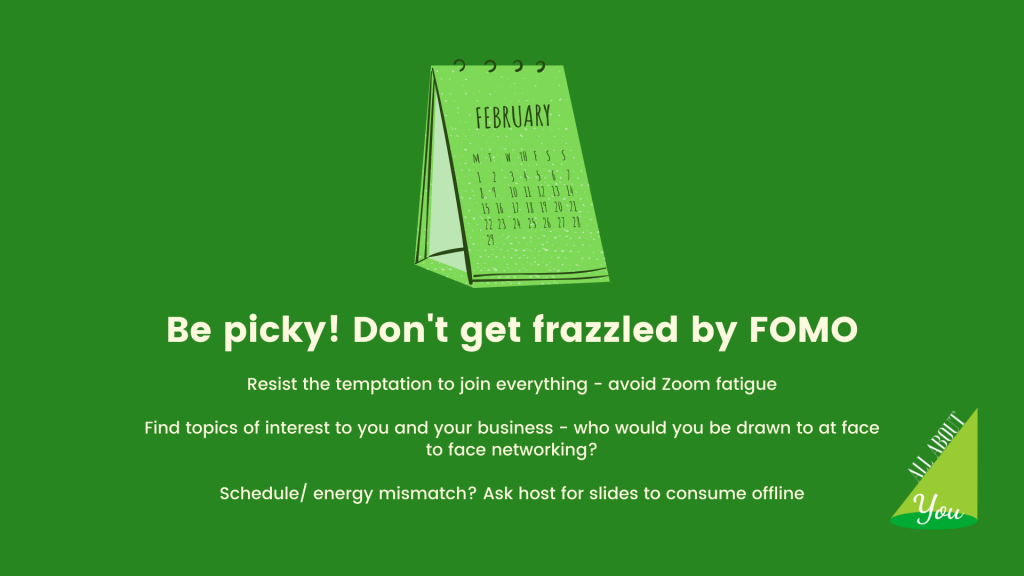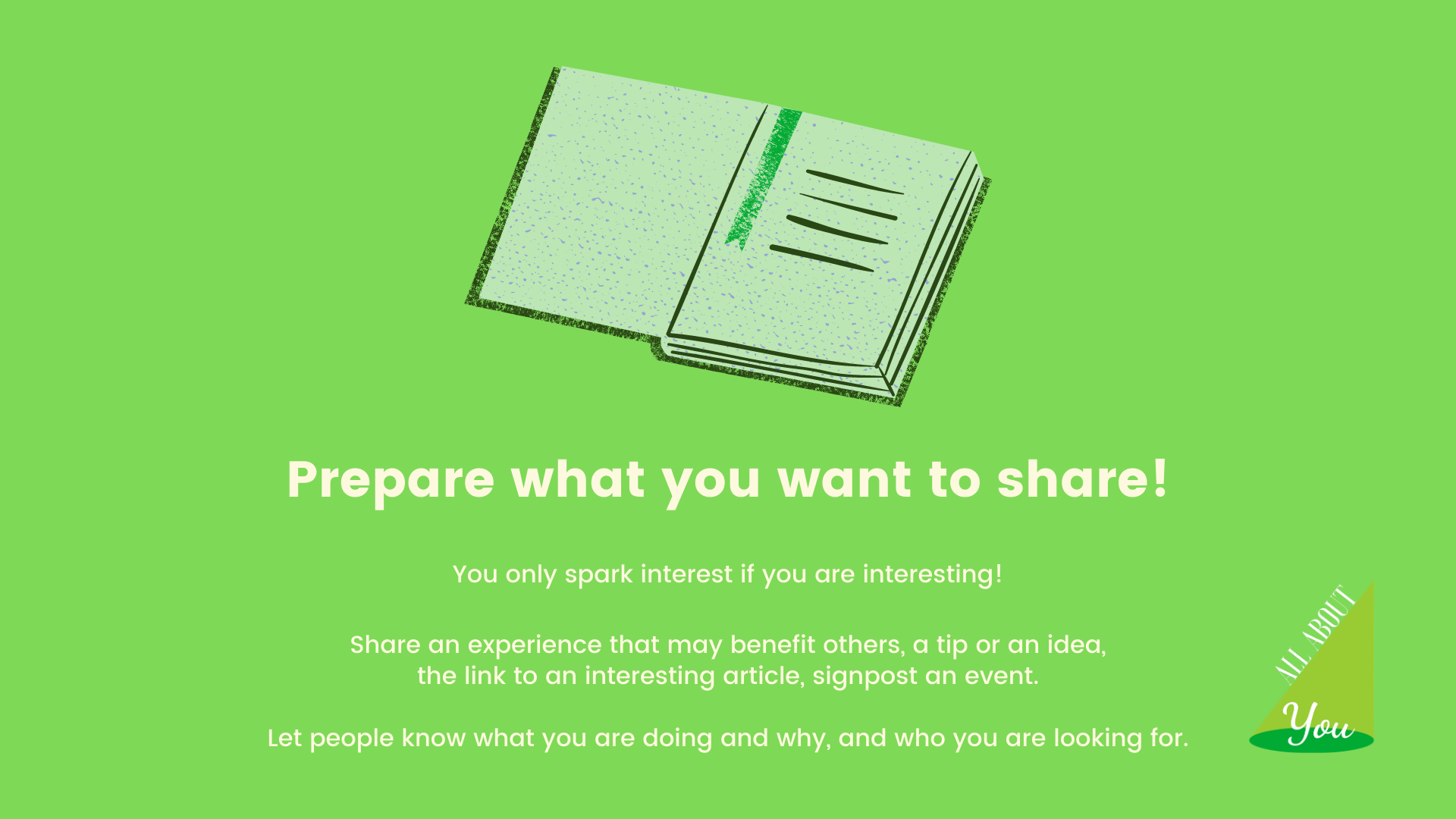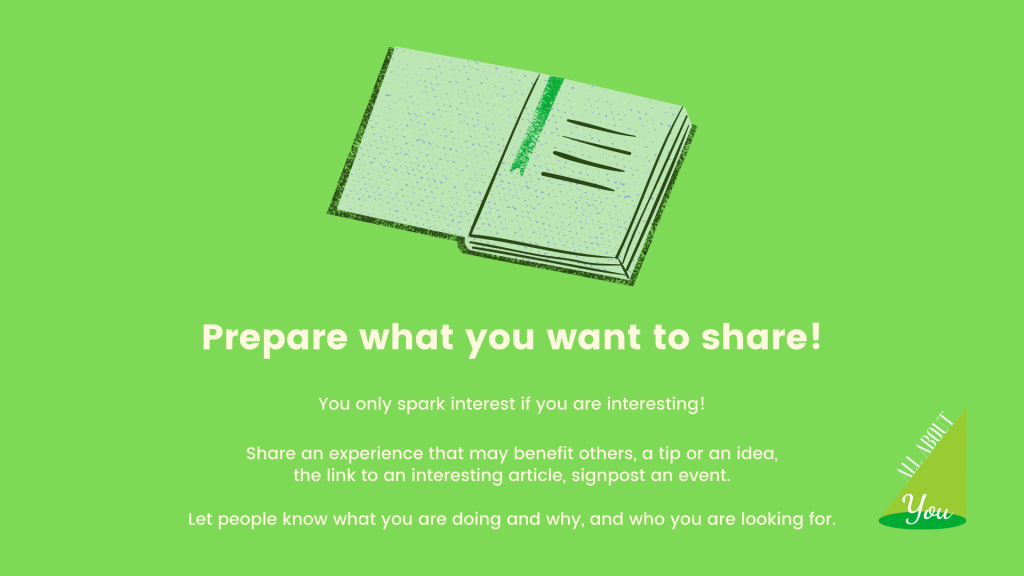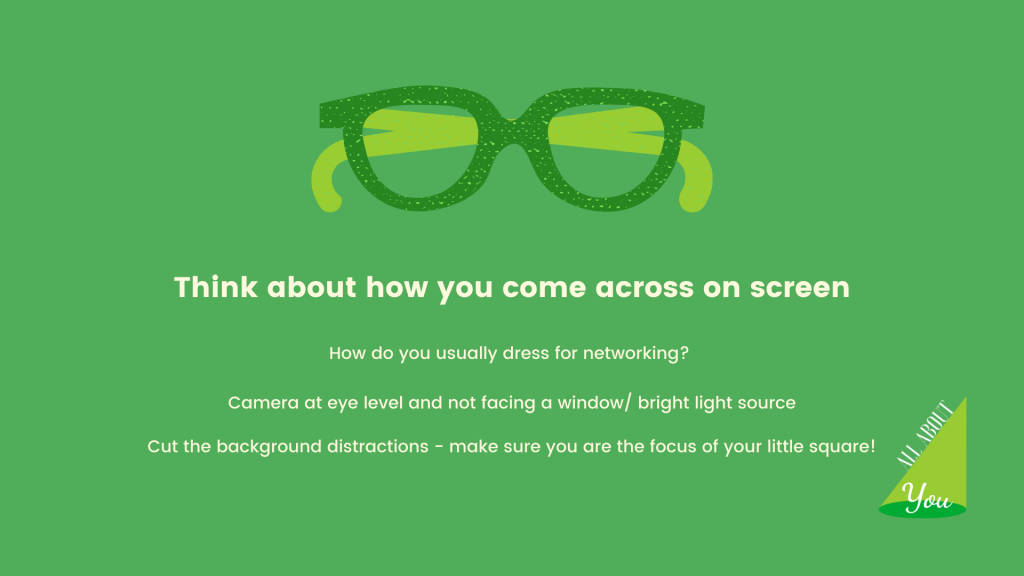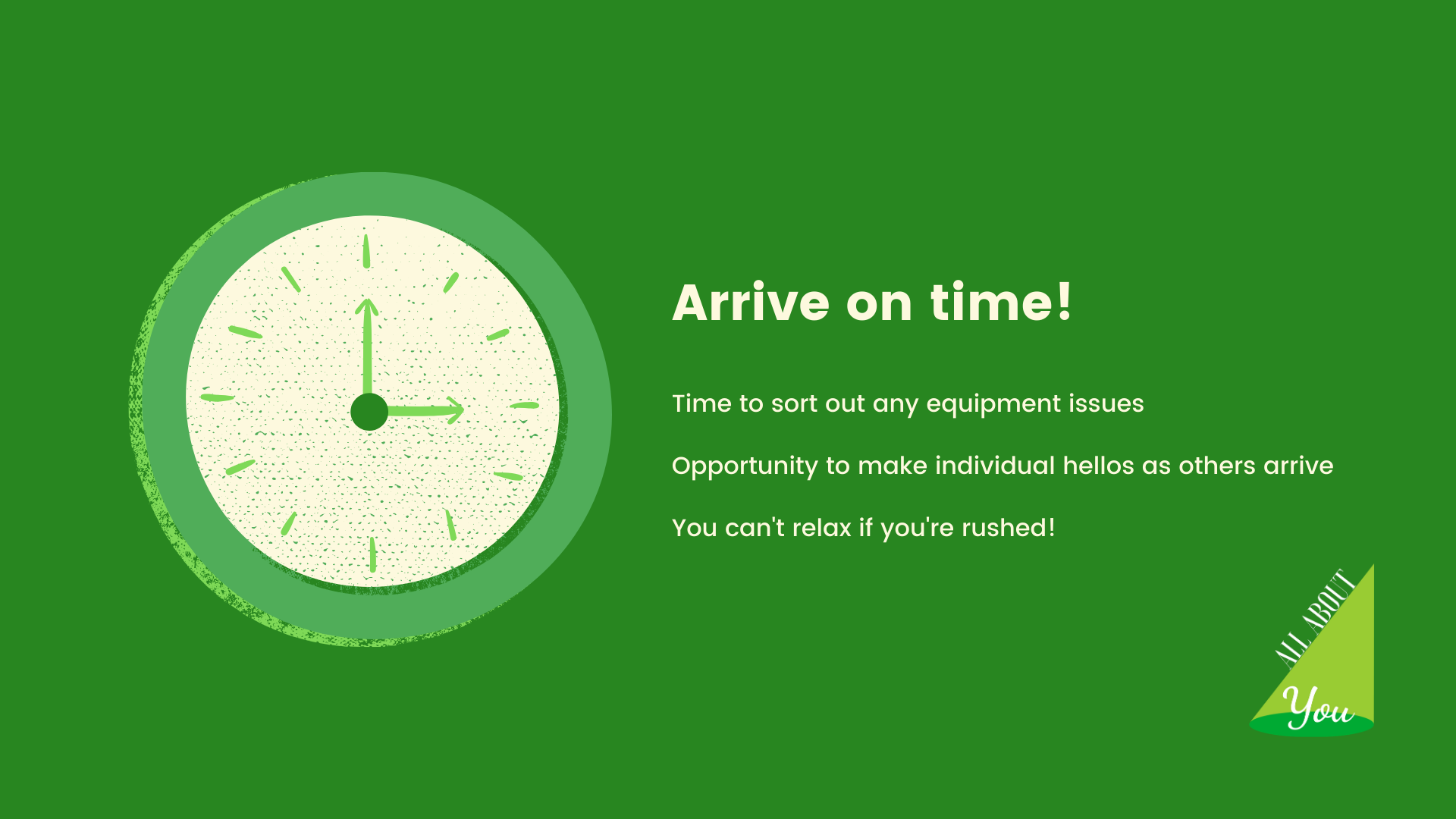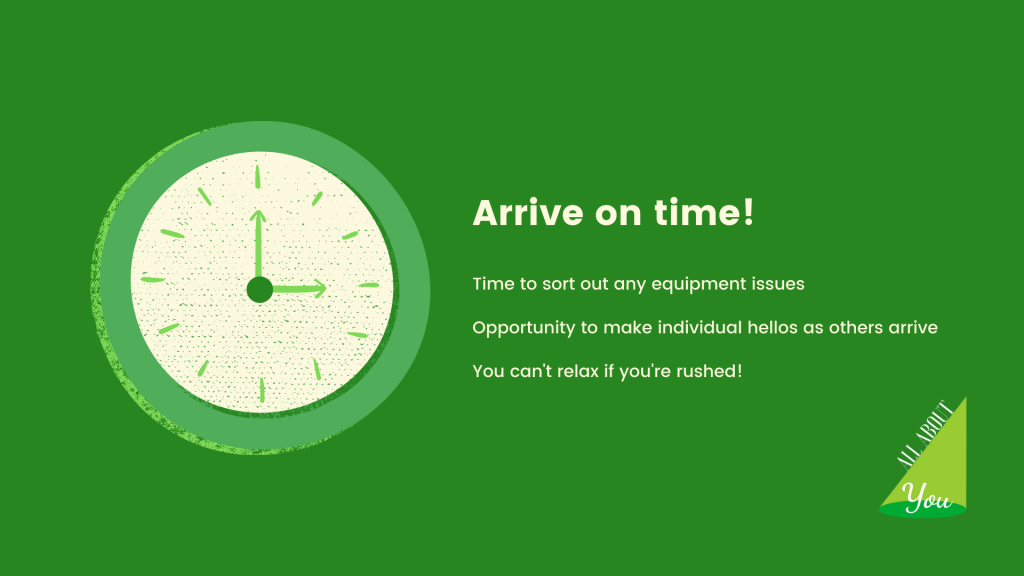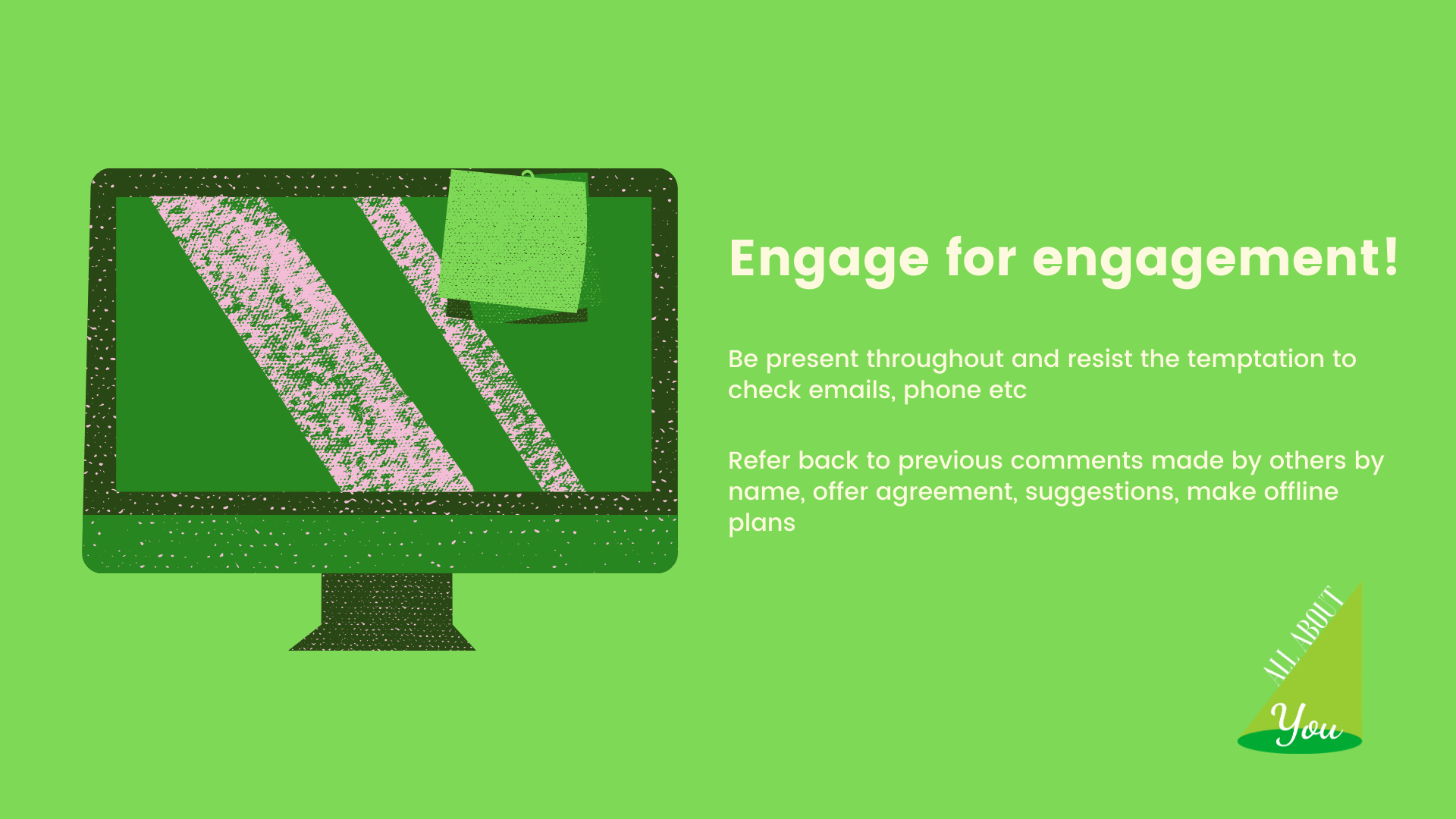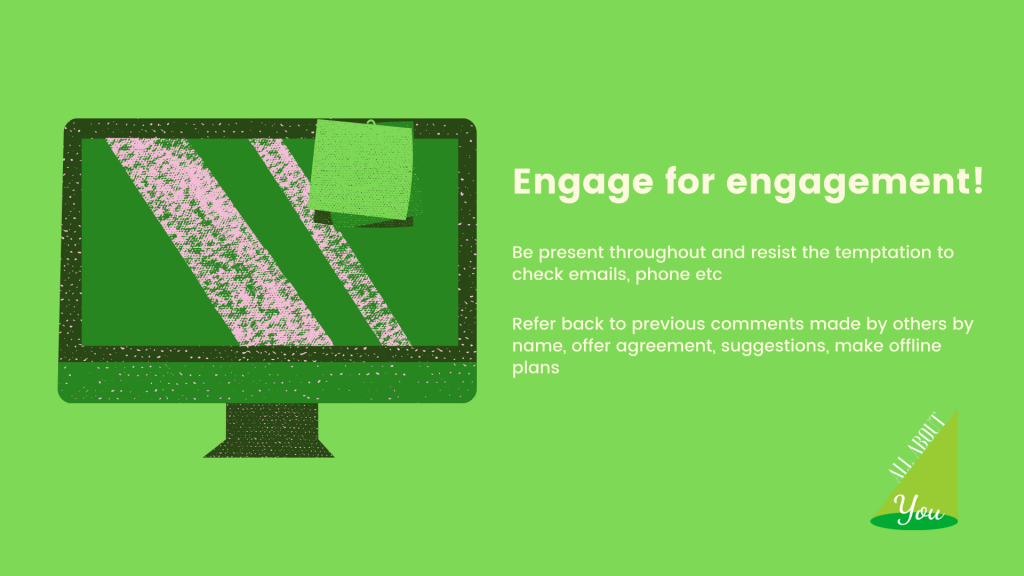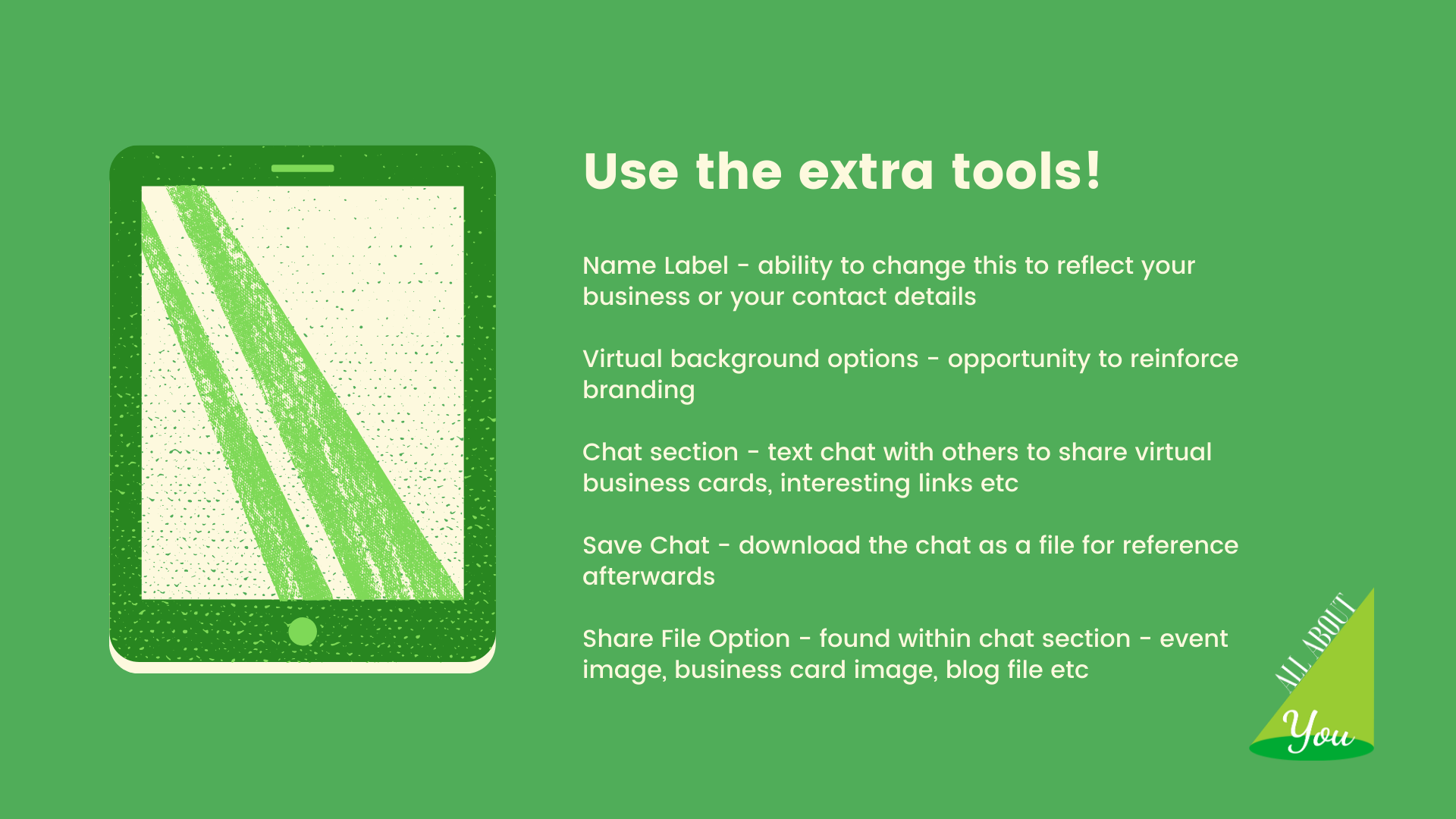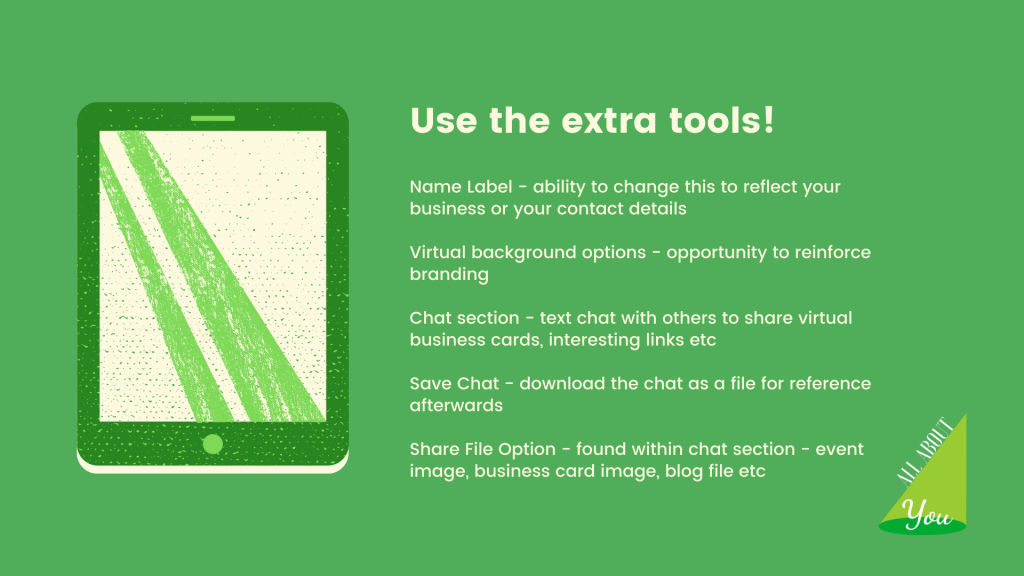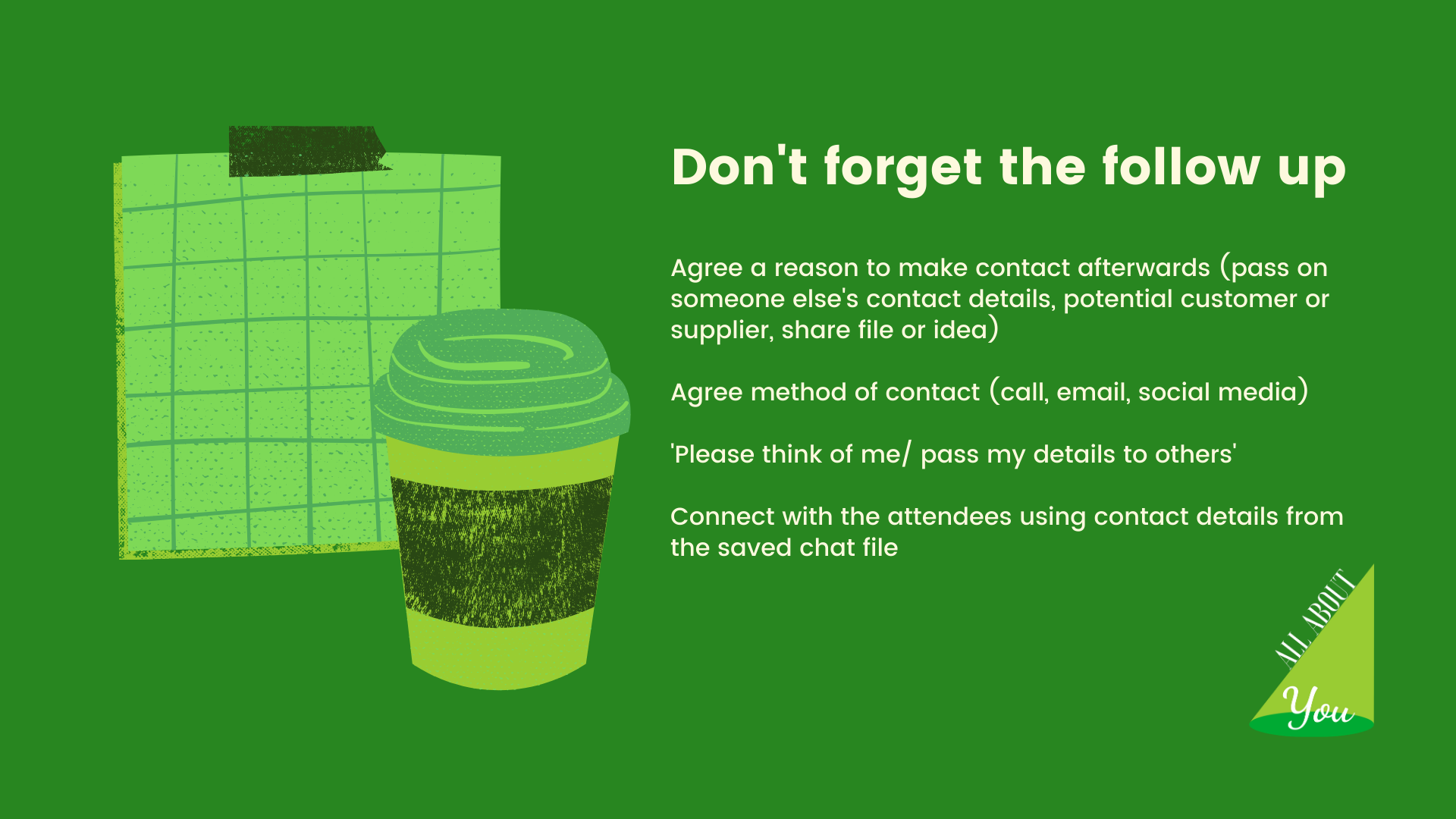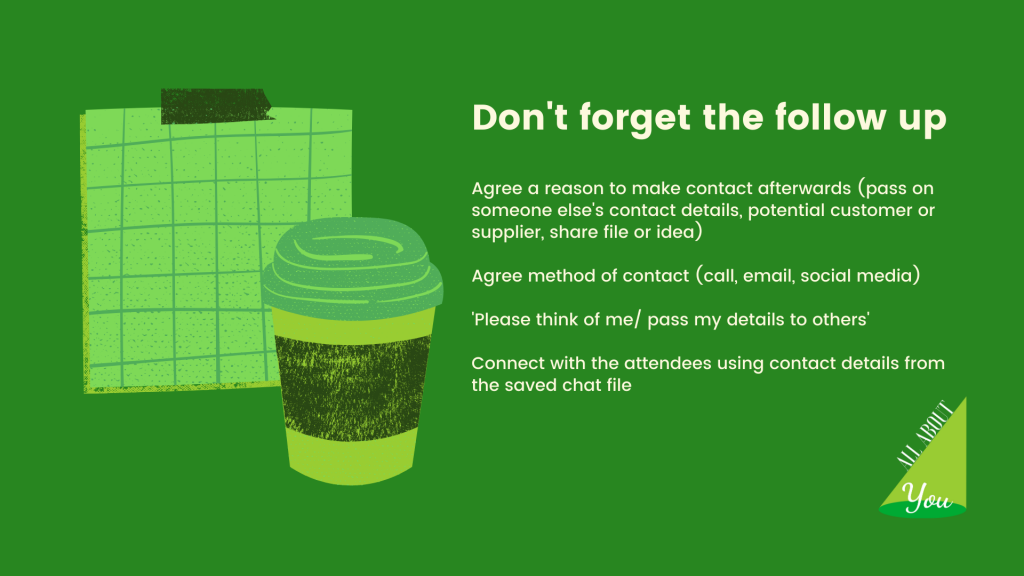 Happy Networking everyone! I hope that the above hints and tips will help you get the most out of those online opportunities to connect with other businesses – and don't forget, as we move to the 'new normal' and face to face meetings become an option again, many of these hints and tips will translate easily as you network in person.